How to Market Your Invoice Online Business?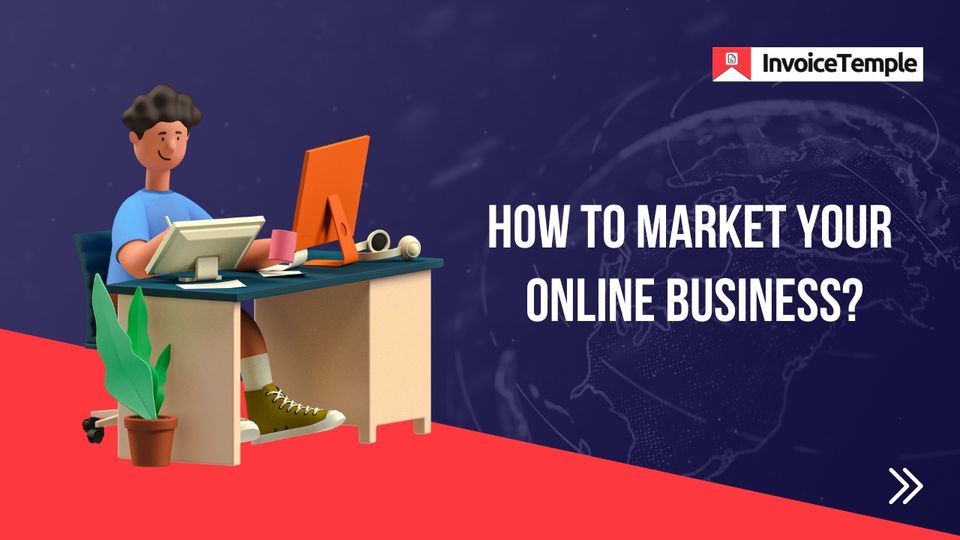 Multiple ways to market your invoice business within your place.
📝Are you stuck in marketing your billing and Invoice business?
📝Do you have good invoice software but no marketing ideas for your business?
📝How to solve this issue?
📝After setting up your business, marketing, and advertising are crucial parts of every business. There are many invoice software available in the market.
📝How do owners choose their software?
📝At the time of creation, start focusing on other invoice software, what elements they are lacking, their marketing strategy, etc…. Add all the features and focus on the USP of your business model.
Today, there are many ways to market your business online and offline. Want to know ideas on how to advertise your invoice business? Sit in a relaxed spot and stay tuned to this article till the end.
Ways to Market Your Invoice & Billing Business

Content Creation & Content Marketing

Persuading content makes the business more successful.
CONTENT IS THE KING OF THE BUSINESS.
Today, we consume content in different forms such as audio, text, video, and animation.
Why are they creating content? To understand and bring awareness of their business to the customers. Creating content on different platforms acts like a reminder to their customers. With the help of your valuable content, people attract to your business and become potential customers in the short term.
After content creation, it is the right time to market your content on different platforms. It is one of the strategic approaches to attract audiences and gain more leads for your business. We publish the content in varied forms such as blog posts, websites, youtube, podcasts, animation, presentations, etc… People will consume the content according to their mindset. Your business must create content in every form.
Ideas and places to create content:
Youtube
Create a small promotional video
Answer how-to and solve the queries through blogs
Add reviews of your customer in every blog and video
Create a small guide about the usage of your software
Add testimonials of your customers at the end of your videos
Through Pitching and Sales

Once the content creation is over, it is time to sell your product to the customers. But how? Some people attract to the content in an instant manner and turn them into a customer. It is also called "Direct Sales"
Some people deliver their emails on our blog page. Here, people are interested in our product but are not ready to buy the software. So, we should pitch them personally by giving some offers and discounts. This is called  "Cold calling or Cold emailing"
Once you get the instant push of your product in the market, you can approach the house-to-house sales, advertise your software through mobile marketing in the form of SMS, Provide a free trial for the customers, and provide 50% off who are visiting your website for the first time.
Follow these sales strategies and skyrocket your business in the market.
Marketing Through Email

Business owners are considering email as the oldest form of marketing. But the answer is No. Email marketing is only the medium to connect and develop good customer relationships.
It helps to bring awareness about your invoice software and educate your customer through weekly newsletters. You can share company updates, new launches, new changes, and amendments in your company, offer discount coupons, and solve their queries without any delay.
With the help of newsletters, you have bulk email lists available in your hands. Email lists are the asset of your business, and this creates recurring sales for your business. There are different ways to capture and build email lists for your business:
Newsletters
Sharing your brand story
Conducting email campaigns
Sending wishes on their special occasion
Conducting a/b testing of the email campaign (trial and error)
Share your personal experience
Organic and Paid Social Media

Today, social media apps are the trendsetter and changing the world. Social media apps such as Facebook, Instagram, Twitter, Snapchat, Linkedin, etc…. There are two types organic and paid marketing.
Organic marketing is one of the best types to attract customers without any promotion using mind-boggling tools. It takes a long time to reach mass customers with more effort. Paid marketing is another type of marketing that helps to attract customers in the short term with paid ads and promotions. It contains only lesser effort and fast results.
Organic marketing is a consistent effort, and you should follow these steps:
Create user-specified content
Create an engaging content
Solving the queries of customers
Understand your target audience well
Add social media icons in every blog and your website
Connect with like-minded people
Cross-promotion of your software
Understand your competitors strategy
Engage with your followers through life
When you want to grow your business in the short term, paid marketing is the best solution. Invest your money in paid ads. Give promotions on other popular channels, and gain more sponsorship.
Mouth Marketing

People discuss the advantages of the invoice software, and convey the simplification of this software to other people, common discussion arises about your brand in the middle of their daily talks is known as "Word of mouth marketing"
These discussions build curiosity in the mind of other people and immediately purchase your product without any second thought. This type of marketing increases brand value in the market. At the same time, your business will reach the next level when you introduce "Referral Programs" for your business with a small commission.
SEO & Affiliate

SEO known as Search Engine Optimization helps to increase your website and blog traffic in the form of organic without any influence of paid ads. To increase the traffic you should have:
Quality content
Quality Backlinks
Using the right search keywords
Become an authority in your field by producing valuable content
Following SEO trends and strategies
Affiliate marketing is one of the best approaches to promoting your software in the market. Here customers gain a certain percentage of the commission on every sale to the third party when they purchase the software. You can do affiliate marketing in the following ways:
Posting ads in banner
Posting ads on google
Posting ads on social media
Sending personalized emails to the target audiences
Add affiliate links at the end of your blog post
Expand Your Marketing Through Word-of-Mouth:

The goal of your business is to increase your reach and expansion. Here, we are talking about buzz marketing. It is the next version of word-of-mouth. To cover the wider audience, follow these ideas:

Tie up with charitable trust
Conducting some campaigns offline
Expand your software base to different levels
---
Closing Thoughts

A recap of this article:
Market your invoice business in different forms of content, gain trust and build bulk email lists, increase your sales through cold emails and direct contact, and conduct referral programs to increase your audience base.
Gain organic traffic in social media and write quality content to increase traffic with the help of SEO.
Do you like to know our Invoice Software? Our invoice software name is InvoiceTemple. It is an online software trusted by over 40,000+ small business owners in the market. It helps to create invoices within minutes and organize finance in one place.
Do you gather ideas for promoting your invoice business in the market? Let us know in the below section of our blog.