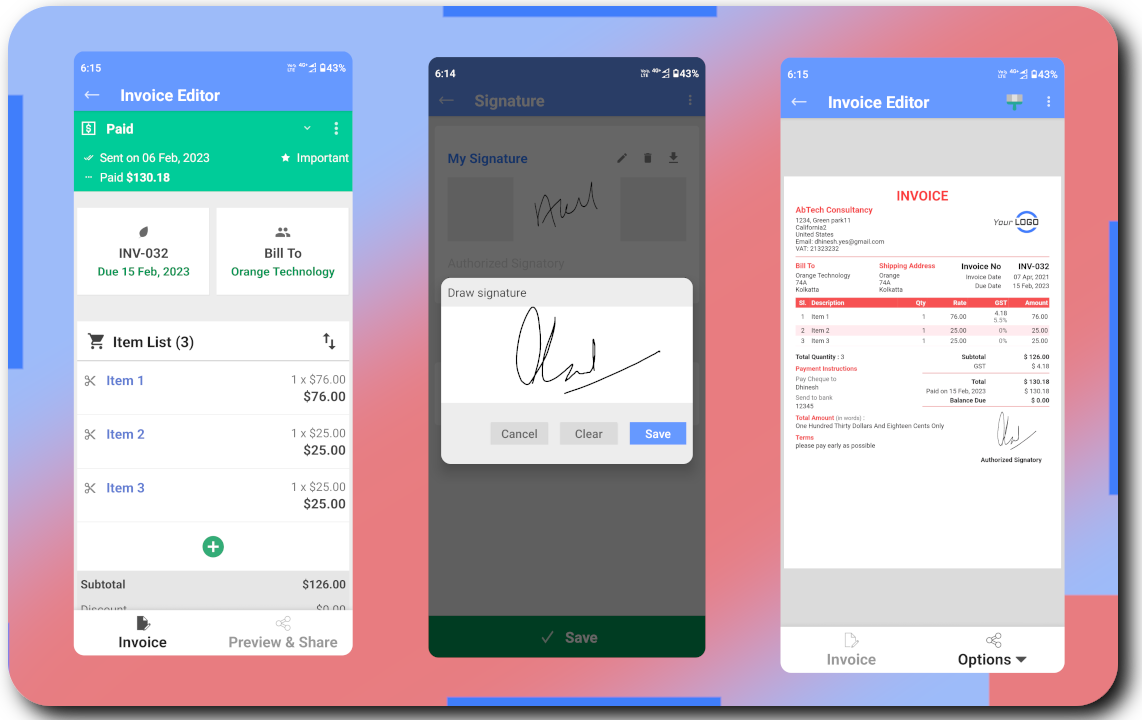 Download our highly rated android app
Our mobile application provides user friendly interface and excellent features for the day to day invoicing.
Its very handy to make invoices while you moving and directly send to your customers. Invoices are backed up automatically and sync between the web application and other devices.