How to collect and record invoice payments on Invoice Temple
Once invoice was issued to customer and its time to collect the payments and record it for the purpose of mange sales and book keeping.
Create invoices on Invoice Temple is super easy. Just a couple of clicks and fill the client details and add some products. After creating invoices, a user can send it to clients from Invoice Temple console itself.
Customer gets the invoice through email, WhatsApp or print paper. When they receive the invoice and pay to seller according with the payment instructions either Bank Transfer, Gpay, Wallets etc.
After you collect payment from customer and it is important to record the payment details and it helps to keep the books and track sales.
Seller may receive the payments from customer by
Full settlement
Partial payments
Invoice Temple web console allows you to record both full and partial payments.
Here we can see how to record the payments for the particular invoices.
Go to Invoices on the left menu.
2. Open an Invoice. It will take you to the invoice preview page.
3. Click "Payments" button on the top menu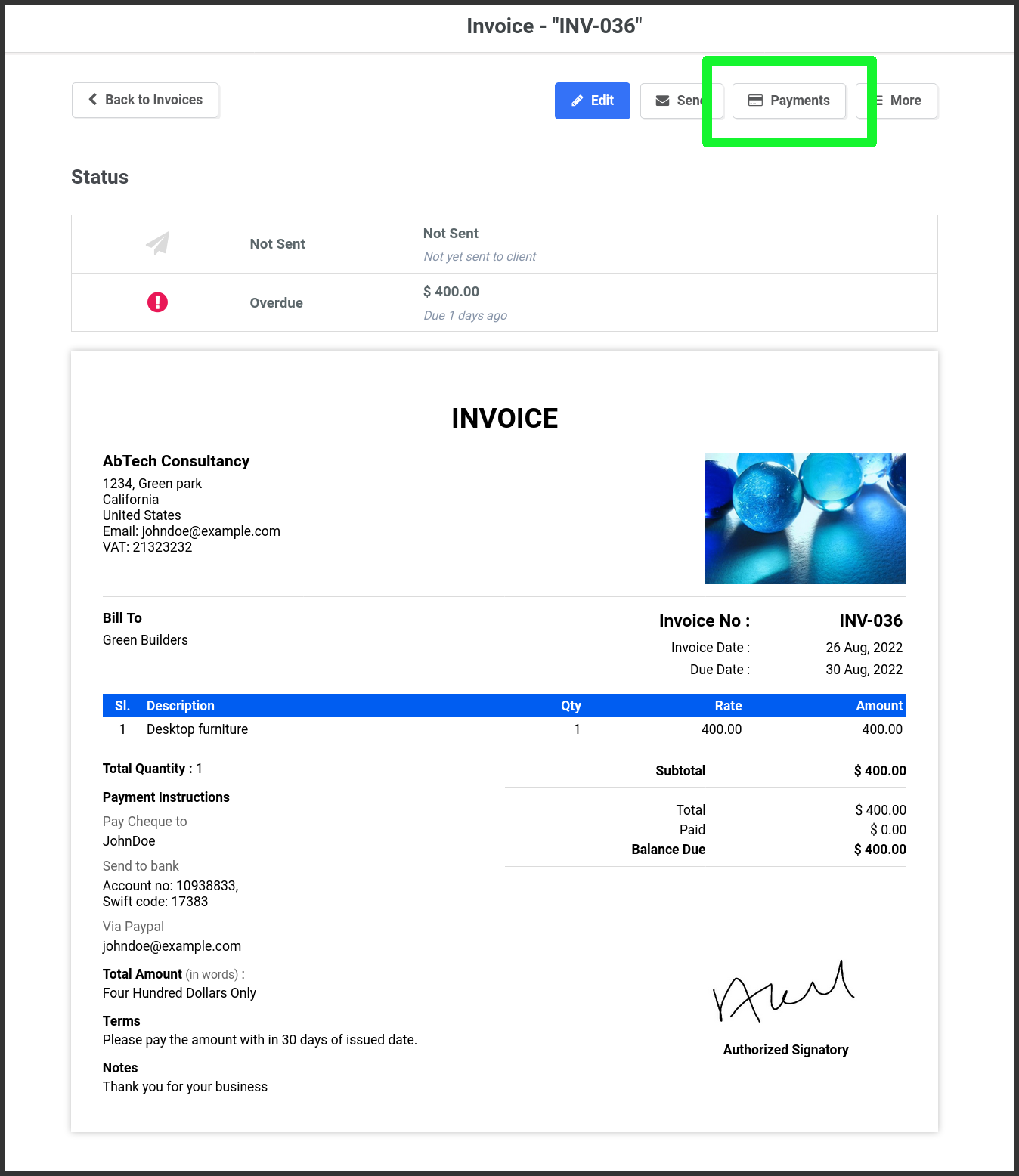 4. Go to "New Payment" on the top right corner. Then a popup window will appear.

5. Payment window have the following fields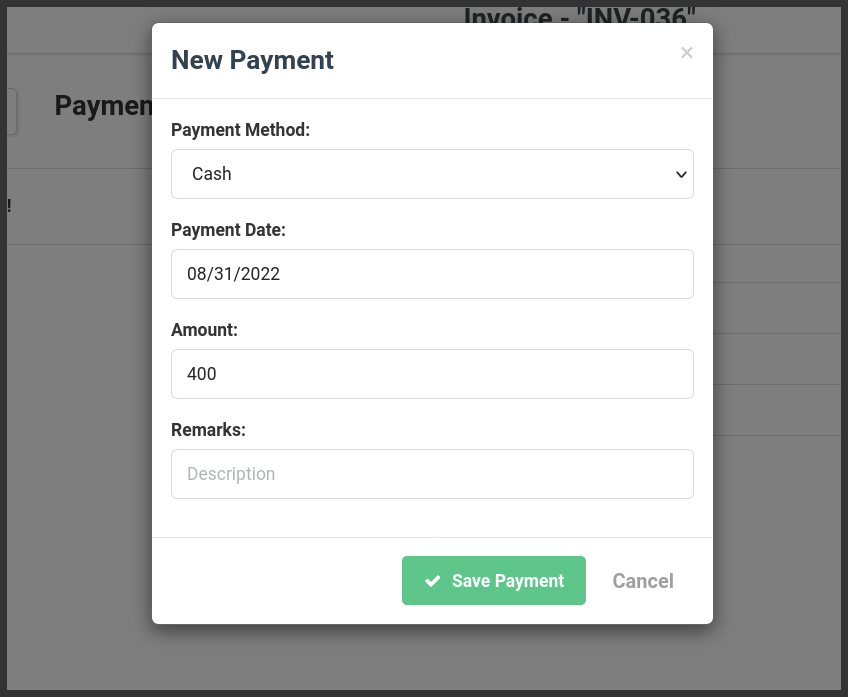 Payment Method: What payment method that used to receive the payment from the customer. (Cash, Cheque, Bank Transfer, etc)
Payment Date: Date of the payment m
Amout: Enter the payment amount that you have received from the client.
Remarks: Save personal notes on the remarsaveks field.
6. The save the payment  
Thats all. Now the payment was recorded and it will appear on the invoice document.
User can add multiple payments to an invoice.
---
See How to create invoice on InvoiceTemple.